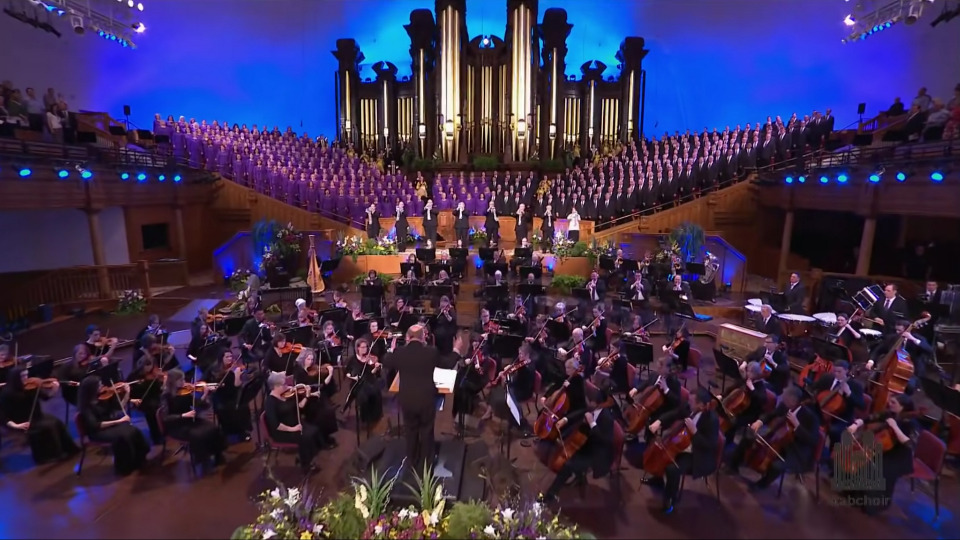 Per Pasqua 2022, The Tabernacle Choir ha preparato una sacra celebrazione pasquale di un'ora per le famiglie e gli individui di tutte le età. Ne faranno parte The Tabernacle Choir, Orchestra at Temple Square, Bells at Temple Square, Gabriel Trumpet Ensemble e immagini video edificanti.
Il programma, intitolato "È risorto", sarà trasmesso domenica 10 aprile, Domenica delle Palme, alle 18:00 (ora italiana) su:
Applicazione KSL-TV
BYUtv.org e l'applicazione BYUtv (la trasmissione e lo streaming iniziano venerdì 1 aprile)
Il programma comprende inni di Pasqua e canti tradizionali, tra cui "Christ the Lord Is Risen Today", "How Great the Wisdom and the Love", "Unfold, Ye Portals" tratto da The Redemption di Gounod, "Love Divine, All Loves Excelling" e "Worthy Is the Lamb" dal Messia di Handel. Gli spettatori possono unirsi al pubblico nel cantare "È risorto".
Il programma sarà poi archiviato sul canale YouTube del Coro per essere visualizzato in orari più convenienti durante la settimana di Pasqua e oltre. Il programma sarà trasmesso in streaming sulle pagine Facebook dell'Area Europa e sui canali YouTube; sarà inoltre possibile guardarlo e pubblicarlo sulle pagine locali di altre aree e missioni. Il programma andrà in onda sul canale via cavo BYUtv domenica 17 aprile a mezzogiorno (MTS).
La presentazione in inglese sarà sottotitolata o tradotta dal vivo in altre 23 lingue, tra cui albanese, croato, ceco, danese, finlandese, francese, greco, islandese, italiano, macedone, norvegese, olandese, polacco, portoghese, rumeno, serbo, slovacco, sloveno, spagnolo, svedese, tedesco e ungherese.